Juniper adds services affiliation for VARs: partners with services practices can have extra designation, but company warns its criteria are "very high"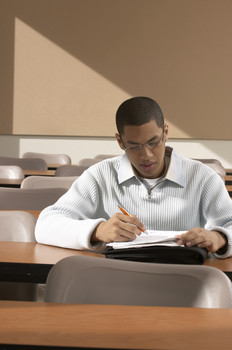 Juniper Networks has added another category to its already complex J-Partner program.
VARs can now apply to be designated services affiliates, joining support and education resellers as approved services partners.
Service partners can also be solution providers or alliance partners under the J-Partner scheme.
According to Michele Garvin, one of the company's global channel marketing managers, the idea is to recognize partners who offer professional services for Juniper products.
While the company has a 12-person services division, it concentrates on getting business from carriers and service providers, she said. The channel will be left to sell services to corporations and institutions.
"Part of our philosophy is taking advantage of partners who have done their homework and created their own professional services practice around our product," she said in an interview.
"We need a community of resellers that we can say, 'These are the partners that we recognize as service affiliates.'
"It isn't about break-fix or post-sales maintenance. It's about configuration, design and deployment of Juniper products into the enterprise."
The designation won't only be an aid to customer sales, she added.
It would also help separate them from competitors, she said, including other Juniper resellers in their areas.
But hopefully it will also encourage Juniper partners to work together.
Wants to apply
Heath Freel, director of technology at End To End Networks, a Markham, Ont.-based Juniper elite partner, said he'd like the company to apply to be a services affiliate.
End To End designs and builds and manages wide area networks.
"I think we would qualify because all we do is service," said Freel.
However, Garvin made it clear that the qualifications to be a service affiliate are "very high."
Applicants must already have a services practice, show evidence of a minimum number of deployments and produce customer references.
Partners can apply to be named specialists under six practices: secure socket layer and virtual private network design and implementation; intrusion detection and prevention design and implementation; firewall/VPN migration; security audits; network design and migration, and router migration.
A Michigan security solution provider which was a beta tester of the program and qualified as a services affiliate believes it will help boost sales.
"We've already used it in speaking to some prospective customers, and the feedback we've gotten has been good," said Ron Fowler, CEO of Structured Communications Systems, a Juniper elite partner. The company has three offices in two states.
Show 'bona fides'
"We look at programs like this to differentiate ourselves in the market," he said, as well as evidence "of our general bona fides that we can present to our customers that reflect our commitment to delivering services effectively."
"If we can provide a manufacturer's stamp of approval that we're qualified at a high level to perform the services required to deploy the Juniper technology, that's a great thing," he said.
His company has only been a services affiliate for a few months so Fowler acknowledged that "it is a little bit early to tell what the value will be to our organization.
"But I think it will be valuable."
Juniper has about 25 elite and an equal number of select solution provider partners in Canada.
To qualify they have to have a certain number of certified sales or technical staff within six product groups.
Another 140 are designated as resellers, who can sell a limited selection of the Juniper line and don't have to take courses.
The company would like to add another four experienced networking VARs across the country.